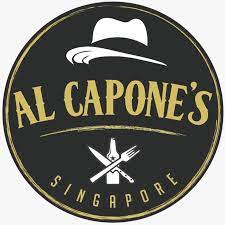 Al Capone's is the trendy neighbourhood Restaurant & Sports Bar when you can enjoy delicious food, affordable drinks and great music, and under one roof. The best meals are shared with good company, and Al Capone's is the spot for friends and family alike to mingle and make memories together. They have 7 active hideouts and continue to expand. 
More than a hundred years ago, to prevent his wines from disappearing, Don Melchor from Concha y Toro spread the rumour that the Devil himself lived in his cellar. Like fire, word spread, and fear took hold of everyone who heard it. Nobody ever confirmed the story about his cellar's eerie guardian. However, the Legend remains in Casillero del Diablo wines.
Our Collection of Premium wines consists of 12 varieties made with grapes selected from Chile's best wine valleys. Each creation portrays the essence and typicity of its variety with consistent quality. Casillero del Diablo today ranks among the top 10 best-selling wine brands in the world (Drinks International, 2019) and was elected the New World Winery of the Year by Wine Enthusiast (2020).