Our Coach
Get to Know Him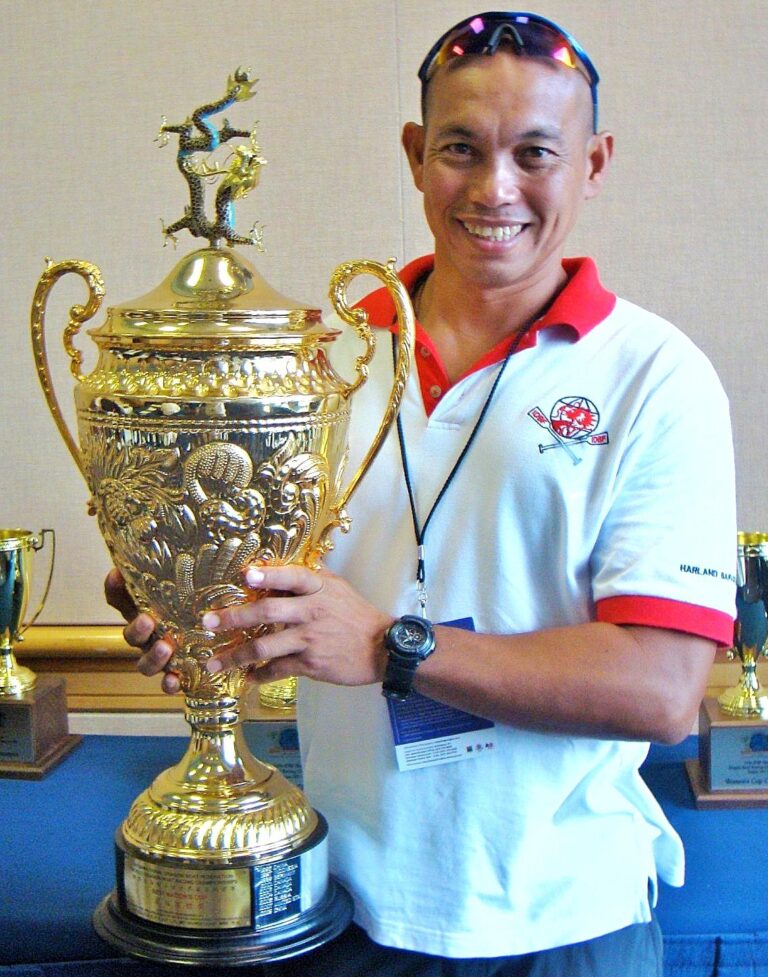 Harland D. Baraquero otherwise known as "BARAK" in the Dragonboat community started his paddling career with the Philippine National Team back in 1994. He served as the Men's Team Captain from 2003 to 2007. He retired from the Philippine team in 2007 when the opportunity came for him and his wife to relocate to Singapore. But his passion for the sport did not end when he left the Philippines.
Fortunately, a group of Filipino paddlers formed the Filipino Dragons Singapore (FDS) and they got him as the team's Head Coach. For the past 11 years (2009 to present), he has helped the team win numerous medals both local and international competition. He not only motivates the team during training but also reminds the members to live a healthy lifestyle.
He is thankful to FDS for giving him the opportunity to continue doing what he loves and at the same time meeting new people.
ACHIEVEMENTS:
A. WORLD CHAMPIONSHIPS
6th IDBF World Dragon Boat Racing Championships in Shanghai, China (October2004) -SILVER MEDAL ( 200 meter event)
7th IDBF World Dragon Boat Racing Championships in Berlin, Germany (August 2005) -BRONZE MEDAL ( 200 meter event)
8th IDBF World Dragon Boat Racing Championships in Sydney, Australia (Sept 2007)
-200 meter event -Gold Medal
-500 meter event -Silver Medal
-1000 meter event -Bronze Medal
-2000 meter event -Bronze Medal
B. ASIAN CHAMPIONSHIPS
5th Asian Dragon Boat Championships in Aioi City, Osaka, Japan (July 2002) -6SIL VER MEDALS
6th Asian Dragon Boat Championships in Mianyang, China ( October 2004) -2 Gold Medals, 1 Silver Medal
C. SOUTHEAST ASIAN GAMES {SEA GAMES)
2007 THAILAND -2 SIL VER MEDALS ( 500 meters, 1000 meters)
2005 PHILIPPINES -4 GOLD MEDALS ( l 0 A-Side 500/1 00Om, 20 A-Side 500/lOOOm)
2003 VIETNAM -l GOLD (500 meters) , 1 SIL VER ( 1000 meters)
1997 INDONESIA -4 BRONZE MEDALS
C. 14th IDBF World Dragon Boat Racing Championships in Pattaya-Rayong, Thailand (August 2019)
Men's Senior's 200m Small Boat – Silver Medal
Men's Senior's 500m Small Boat – Bronze Medal
Men's Senior's 2000. Small Boat – Bronze Medal